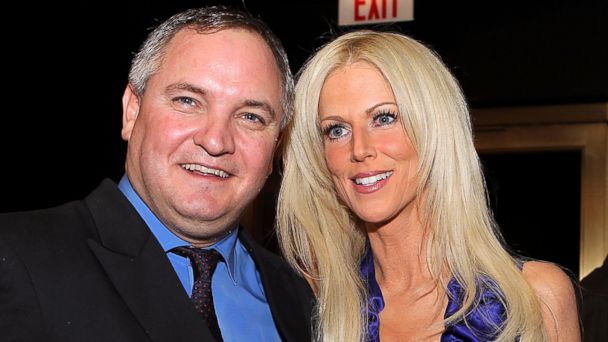 What happens after you crash the White House, get called before Congress, try to revive a failing Virginia winery, claim your estranged-wife was kidnapped, get a divorce, try to run for governor (then Congress) and eventually scrap all that to run a luxury cruise line? If you're Tareq Salahi, a happy ending– or so he hopes.

Salahi, 47, the polo-playing former co-star of the one season blunder "Real Housewives of DC," married his newest business partner Lisa Spoden, 54, on New Year's day. Salahi and Spoden, who co-run a cruise ship charter company called Hotels at Sea, announced their engagement in November. A month later they threw their own splashy engagement party for 300 guests. Salahi's mother Corinne, with whom he had a strained relationship because of a family dispute over their former winery, made an appearance, we're told.

The pair, who throughout their courtship have been that couple whose social media feeds are stuffed with filtered us-ies boasting one international backdrop after the other, were married aboard a Norwegian Cruise Line headed for the British Virgin Islands. Spoden wore a sequined champagne gown and Salahi, looking much more svelte than he did during his stint on RHODC, sported an all-white tux with a nehru jacket. After the outdoor ceremony the newlyweds headed to the ship's club, according to Facebook.

Spoden told us back in November that she and Salahi were "a perfect fit both in love and work," a description that could easily fit on a TV screen as an "unscripted" tag line. Like her new husband (and his ex-wife Michaele, whose soul recognized Journey guitar hero Neal Schon as her soul mate during their 2013 live TV nuptials) Spoden isn't camera shy. She was attached to an alleged reality show about lobbyists in 2014 that never panned out, seeing as how no network or production crew was behind it.