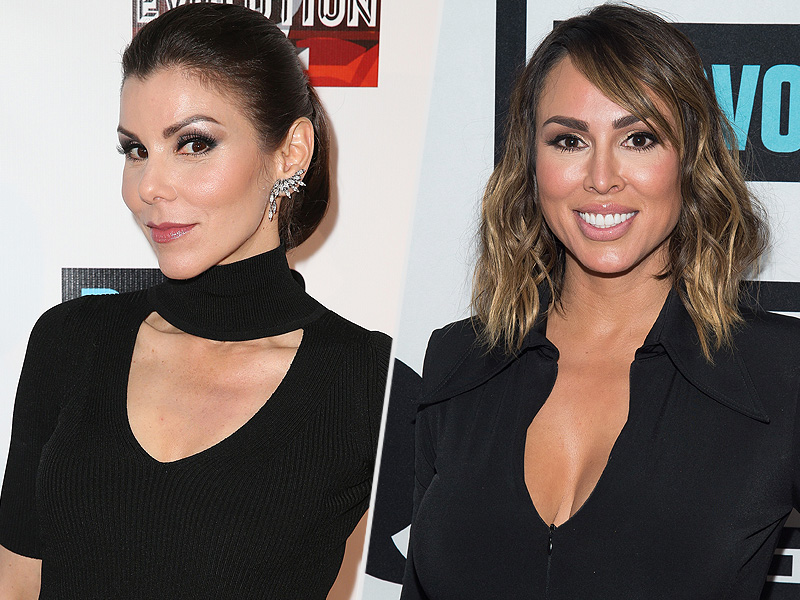 It's safe to say Kelly Dodd hasn't made the best first impression on fellow Real Housewives of Orange County star Heather Dubrow.

After an explosive battle with Shannon Beador at her '70s party and a foul-mouthed sushi dinner that left Dubrow fleeing in tears, Dodd's built a reputation for herself that's less-than-stellar in the Dubrow's eyes.

Sitting down with Dodd and Tamra Judge at the end of Monday's episode, Dubrow laid it all out on the table. 

"I feel like we were getting along really well," she said of their friendship. "But that sushi dinner? I've just never been involved in something like that. The screaming and vulgarity? I felt like I was suffocating and I had to leave." 

Dodd was quick to defend herself. "I was kind of shocked that you got so upset at me because I wasn't talking to you," she said. "It was a nightmare, and I'm really ashamed of myself, quite honestly.

But as Dubrow explained in a separate interview, Dodd's regret was not enough.

"I think it's great that Kelly's showing remorse and she's ashamed of her behavior. But the last two times I have been with Kelly, she has acted in a way that I think is not acceptable. So what possible guarantee do I have that it's not going to happen again?" she confessed. 
RELATED: Heather Unleashed! Dubrow Exposes Truth On Her House Of Horrors & 'RHOC' Feuds