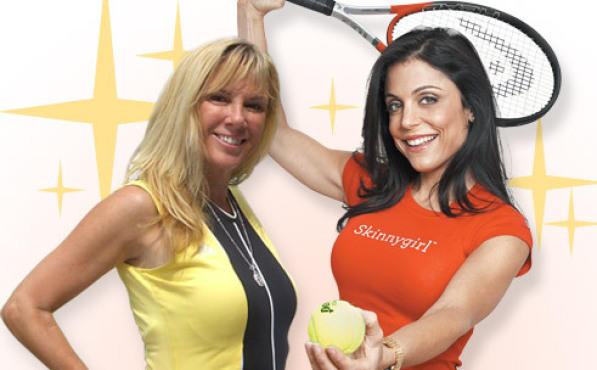 Despite onscreen fights with their co-stars, Bethenny Frankel and Ramona Singer proved they're friends in real life.

The Real Housewives of New York City stars hung out together in the Hamptons over Memorial Day Weekend, where they enjoyed a barbecue with friends. Frankel took to Snapchat to show off her the events from her relaxing weekend away, where she posted videos and pictures of her grilling, lounging by the pool and even her new tricked-out Ford Bronco.

"Grillin' n' chillin'," she captioned a picture of herself cooking some burgers. The Bravo star looked like she was ready to celebrate the start of summer, as she posed in her teeny purple bikini with her delicious food in hand.
She also snapped a funny pic of herself wearing matching purple goggles outfitted with eyelashes, presumably before she went for a swim in her pool.

But all the fun and games came to a quick end when Frankel discovered Singer had scratched her brand new car, which she had designed to match the colors of her brand Skinnygirl. She shared a video of Singer sitting on the ground next to the tiny scratch on the door and wrote, "I will kill her." In the video Frankel can be heard scolding her reality BFF.

"Ramona walked in one second ago and scratched my car!" she says in the video.
RELATED: Did Bethenny Frankel Save 'Real Housewives of New York' Franchise?