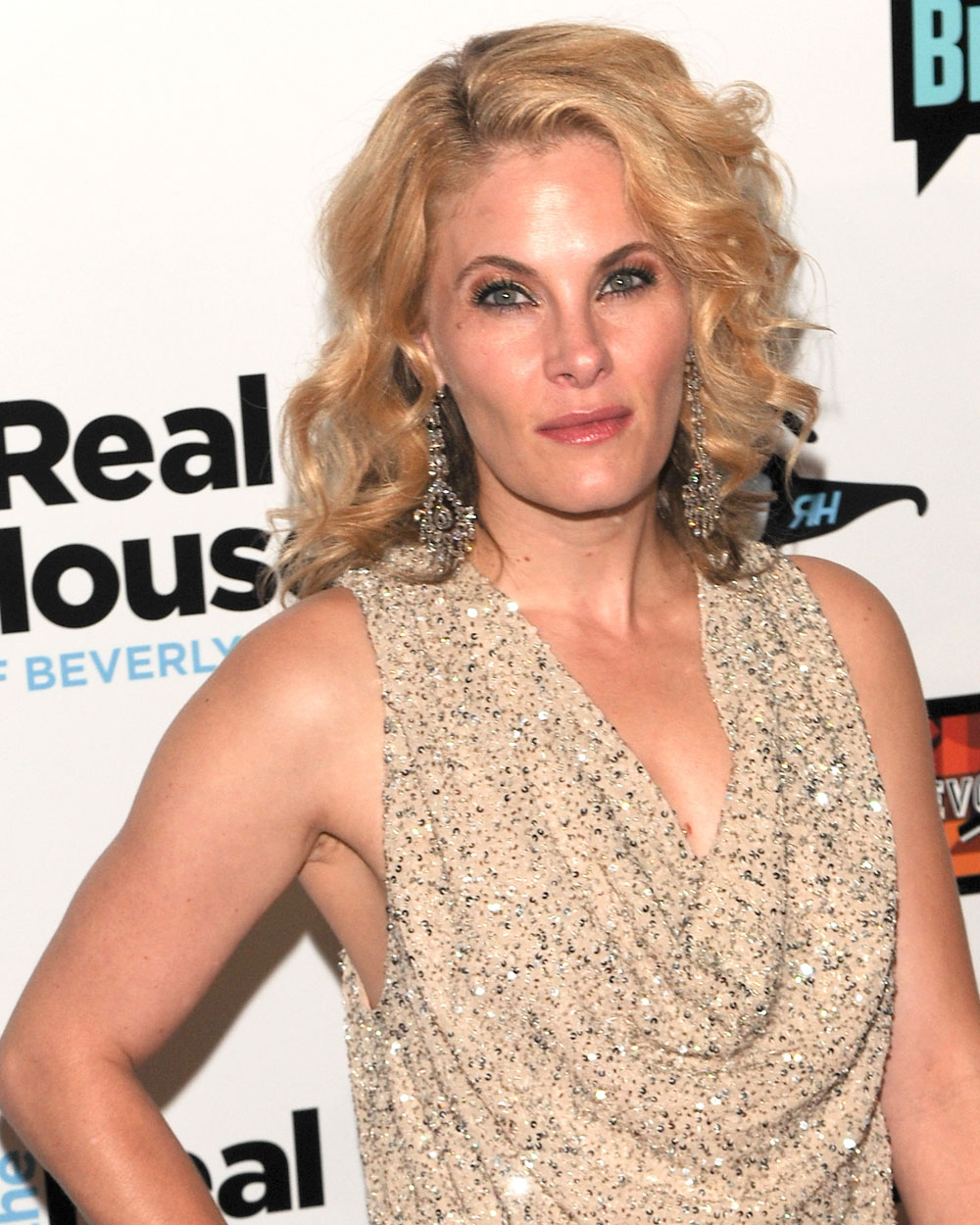 After one season as a Beverly Hills housewife, Marisa Zanuck is saying goodbye for good to the ladies of 90210, she confirms exclusively to Celebuzz. 

After hinting about a departure in her blog late last month, Zanuck says she is not going to make up any excuses about why she won't be back for season 4 of the hit Bravo series: "I wasn't asked back," she revealed. "It's as simple as that and I'm okay with it." 

While rumors have run rampant that celebs like Lisa Rinna and Leann Rimes might be filling some empty stilettos, Yolanda Foster has confirmed she'll be turning up the drama queen for a fourth season. As CB! reported, Adrienne Maloof won't be part of the new cast, and Lisa Vanderpump and Taylor Armstrongare still up in the air. 

As for Zanuck, she's at peace with Bravo's decision and looks forward to the next chapter in her life.
"Housewives was a once in a lifetime experience and I am grateful that Bravo gave me the opportunity to step into their crazy world," said Zanuck. "I have no regrets and nothing but love for the amazing viewers that were so kind to take time out of their day and reach out to me on Twitter and comment on my blogs. We will definitely keep in touch." 

In fact, Zanuck's candidness is quite the departure from former housewives Sheree Whitfield and Danielle Staub, who had reportedly both claimed they quit the series despite numerous reports that they were unceremoniously let go. 

The only housewives that are known to have quit the series for their own spinoffs are Bethenny Frankel and Kim Zolciak, while Zanuck's former co-star Camille Grammer and former housewife of New Jersey Dina Manzo left to start a clean slate. 

"Let's be honest, nobody is going to quit the show unless they have a spinoff because they either need the money or have a business to promote," Zanuck told Celebuzz. "If a housewife doesn't fall into those two categories, then perhaps she was attracted to the show by the lure of fame and in that case won't be giving it up anytime soon." 
RELATED:  'Real Housewife Of Beverly Hills' Star Marisa Zanuck Reveals 'I Wasn't Asked Back' For Next Season