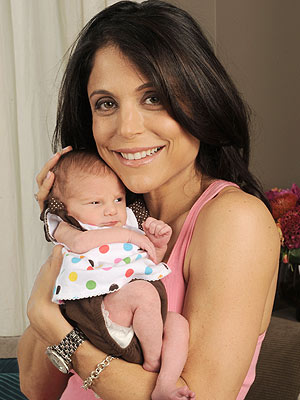 "Real Housewives of New York City" Bethenny Frankel isn't as popular as she thought she is. The reality show star had to give her baby's first photos up for free after no magazine was willing to pay the $100,000 price she set for them.




Page Six reports that the housewife demanded a hundred thousand dollars for the first pictures of Bryn Casey Hoppy, her weeks-old daughter. But it turns out she hasn't achieved celebrity status yet. No magazine was willing to take her offer at that steep price.




She ended up giving the photos for free to People magazine.

A source said, "Bethenny was asking for way too much. Some six-figure deals have been done recently for first pictures of Kourtney Kardashian's and Kendra Wilkinson's babies, and Bethenny wanted the same."

"But she found no takers."

Frankel replied to the news, saying, "Actually it was $100 million."

The new bride, who married beau Jason Hoppy in March, gave birth to their daughter on May 8.
Damn. Well if it's true it's certainly humiliating.